The following is a paid advertisement of Toboggans Industries.

You've worked hard on your blog.
You've found the best platform, selected the best template, picked out the best pictures of your cat.
You've poured your heart out onto the page.
You deserve comments.
And with Toboggans Industries CommentStone™ Digital Correspondence System, affordable quality comments can be yours.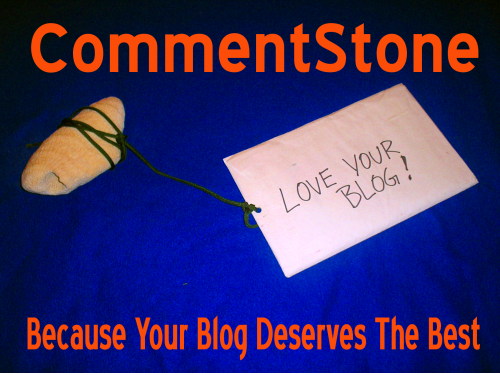 For the low, low price of $19.97 a week CommentStone™ will post interesting and valuable comments on your blog straight from our expert team of professional commentors.
Before you know it your posts could be receiving high praise, like this:
"LOL! u r 2 funny."
"Hi, I enjoyed visiting your blog and found it quite informative. Plz do drop some time and visit my blog. Looking forward to your valuable feedback."
"Love your blog. I'll read it when I get a chance."
"Vote for me in the

Unkle Funky

Who's Your Bloggy? contest."
"Hi!!…you have two blogs very interesting!!!… best wishes!!!! :)"
"Economy Liposuction. Click for more details."
Don't be the only one in the blogosphere with the embarrassing "Zero Comments" tag attached to your posts, get CommentStone™ today.
This post is garnering countless comments at humor-blogs.com