At breakfast this morning I found a hair in my oatmeal.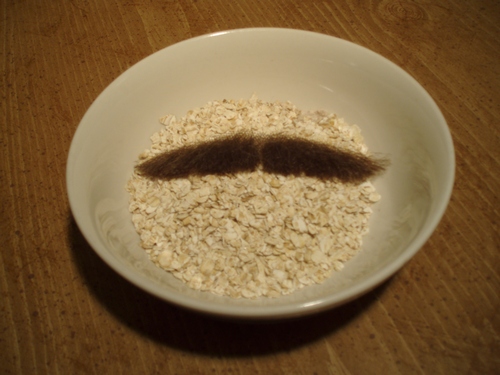 Clearly, it is a sign. Somewhere, somehow, in some thoroughly obnoxious way, Doctor Harold Toboggans in on the move. (shiver.)
Send word to everyone you can, I'm bolting the doors and boarding the windows.
Alltop.com is shaken, humor-blogs.com is quaking in fear, and Blogerella. is in a dead panic.